About
Readux is an open source software platform developed at Emory University's Emory Center for Digital Scholarship (ECDS).
Find out more below: About Readux, Readux Collections, User Guide, Troubleshooting, and Readux Partners.
About Readux
Readux offers a web-based space to engage with digitized print materials. With Readux, you can:
Import materials and organize them into collections.
Conduct research with works and publish digital editions.
Teach with rare materials and have students comment directly on the works.
For teachers and scholars, Readux provides a user-friendly way to publish critical editions as a stand-alone website and to develop interactive classroom projects. Think of it as a digital reading room where you can browse, search, and take notes in rare materials, then click a button to create a website with your personalized edition for personal and professional scholarly use.
For archives, scholarly collectives, and digital scholarship centers, Readux offers a way to organize and foster engagement with thematic collections of digitized print materials. Collection stewards can import materials from their own and other institutional repositories using the IIIF protocol or from the Internet Archive, refine metadata, and organize works into overlapping collections.
This newly launched Readux website features a growing selection of Emory University collections. Some additional collections are still only available on Emory's Readux Legacy site.
We invite you to use Emory's Readux site for your own research and teaching or to deploy Readux at your own institution. We also invite your feedback. Contact ECDS or email the Readux team (readux@emory.edu) to learn more.
Please contact the Emory Center for Digital Scholarship (ECDS) or email the Readux team (readux@emory.edu) to learn more.
Learn more about Readux's features in this short video.
Collections
Emory University's Readux site provides access to thematic collections of digitized works representing faculty teaching and research interests and the strengths of Emory's archives. Collections include:
African American Literature
Apollo 15 Flight Data File
Northern European Emblem Books, 1550–1700
Representing the Argonautica
Rose Library
Views of Rome
Yellowbacks
The Emory Libraries digitization team is happy to consider requests for materials to be added to Emory's Readux. Scholars whose requests are approved should allow at least one month for processing. See the application form linked from the ECDS Propose a Project page.
User Guide
Emory's Readux site is free and open to the public. To annotate or publish editions, you must log in to Readux with your  Facebook, Google, GitHub, or Twitter account.
Read. Annotate. Publish.
The Readux User Manual offers step-by-step instructions on how to use Readux.
Troubleshooting
Here are a few tips if you are having trouble using the Readux site.
Readux performs best in Google Chrome and Firefox browsers. You may run into bugs in Safari or Edge.
If you see a volume with a pink error message on the thumbnail, such as in the image below, the volume is likely in the middle of being added to our collection. Return later to read that volume. When you click on these volumes, it will not take you to the volume, and instead you will remain the page where you are.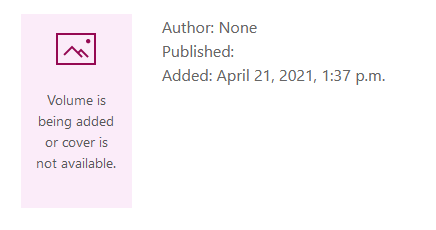 If you can click on a volume that has the icon error message as above, and it takes you to a blank black screen, there are two options:

First, try clicking on the "Gallery View" to see if the first page of the volume is blank. This can sometimes happen due to numbering errors.
Second, if the gallery view shows you many blank pages, make sure you are not using Safari, which can have errors.
Third, if the gallery view shows you many blank pages and you are not in Safari, the server hosting the images is probably down. This is usually temporary, and not within Readux's control. Please return later to see the volume.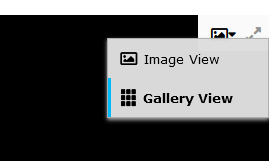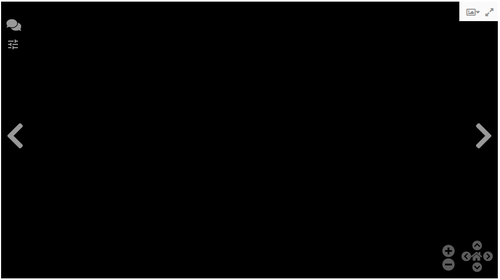 If you are still having trouble, check out our User Guide, and feel free to email readux@emory.edu with questions.
Partners
ECDS is pleased to partner with other institutions that are interested in using Readux to enhance engagement with digital collections. Our current partnerships include:
The UNC Press is co-publishing Readux digital scholarly editions with ECDS of five vernacular sacred American songbooks as a part of the Sounding Spirit initiative.
The University of Kentucky, Middle Tennessee State University, and the Southern Baptist Theological Seminary, and Emory University's Pitts Theology Library are collaborating with ECDS to publish the Sounding Spirit Digital Library, a Readux website featuring twenty-two southern sacred music books published between 1850 and 1925.
If you have questions about using Readux or are interested in becoming a partner institution, please contact the Emory Center for Digital Scholarship (ECDS).